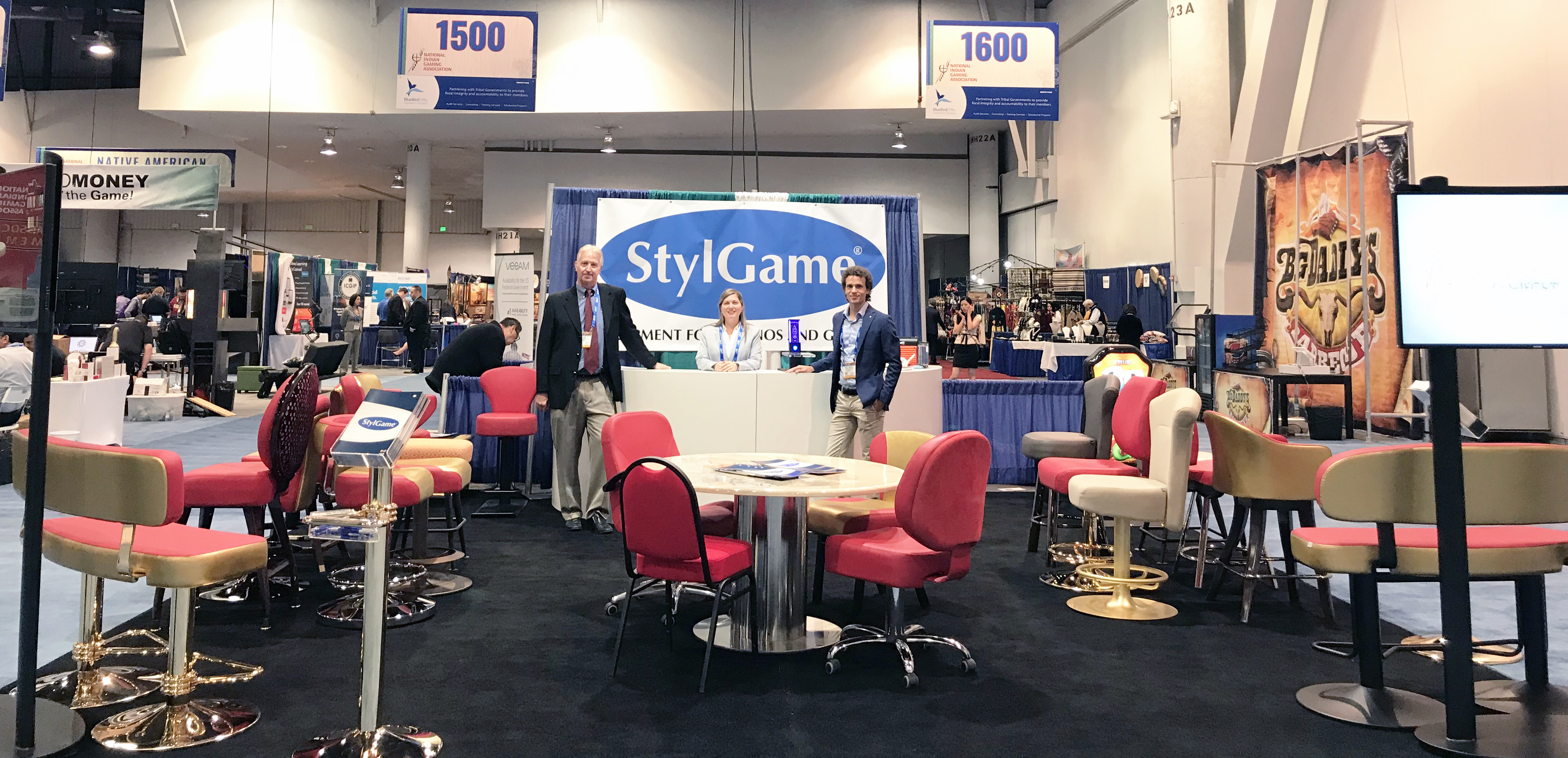 StylGame USA recently took part in the NIGA exhibition in Las Vegas, showcasing a selection of products.
Among these were its best-selling chairs, customisable slot bases and a few models of the Service Call device. The company, with offices in Italy and Las Vegas, is a leader in the production of technical, ergonomic and completley customisable products for casinos and slot machine manufacturers.
"During the past few years, StylGame has gained an international footprint, thanks to important investment in research and development, the extensive knowhow acquired and tthe prime quality materials used," the company's Alberto Martina said.
"StylGame products are developed with the aim of providing the player the best comfort possible, therefore prolonging the duration of playing time. In order to reach these objectives, StylGame applies ergonomic criteria to each of its products, the result of dedicated scientific research."
At NIGA, StylGame showcased a wide range of exclusive casino products, including seating and tables for bingo halls,and bench seats. "Numerous representatives of Indian casinos from all over the US have recognised the absolute comfort and Italian design of StylGame products and their excellent quality to price ratio."